Rooms/Apartment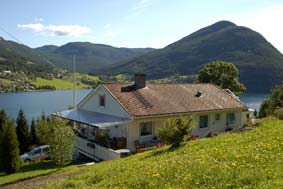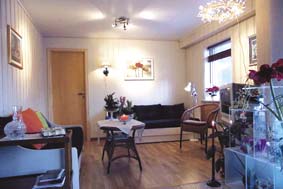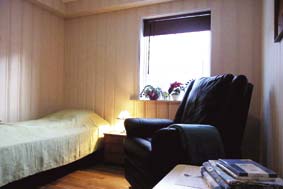 3 bedrooms, 2 bedrooms with 2 beds in each room and 1 bedroom with a single bed, living room with TV and German satellite channels, bathroom/WC.
The house has a sunny location down by the Sognefjord with a good view of the Amlabukta bay.
A beautiful garden surrounds the house which has a large terrace overlooking the bay and the quay where the boat is moored.
Short driving distance to famous attractions such as the glaciers in Jostedalen and Fjærland with their glacier museums.
Early medieval stave churches in Kaupanger, Urnes and Borgund.
A short walk to boats leaving for Nærøyfjord with the spectacular Flåm Line.
There are a number of hiking trails in the areal and only a short drive to the mountainous areas of Sognefjell, Filefjell and Vikafjell.
Havnebakken offers an apartment for renting.
We can also offer rooms for renting where common areas such as the kitchen is shared between the guests renting.